Posted on November 14, 2016
Maplestory: Considering Future 5th Job Skills
What skill do you want or expect to come in the future for your class? What could add something good to your class that reflect some of it's playstyle?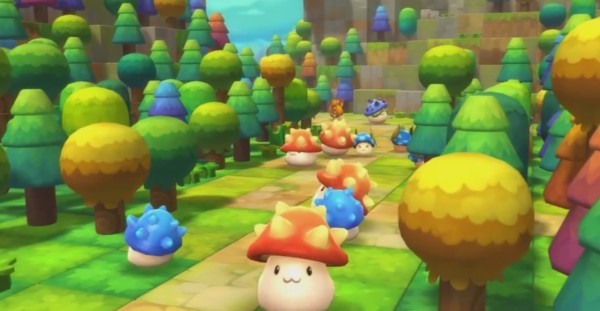 A veteran gamer wish the producers could add maybe a new passive in the future and a active for each class:
For Marksmans:
I tought a passive like the old times that gave em 90%mastery(after all you are a class o precision), also maybe a skill that slow down enimes like ashs basic attack in LOL(a worst slower than your 2job one), would help in enimies, or maybe some knock-back?(like corsair/cannoer and with cool down)
Maybe they could change our 5job skill to a buff that change your passive to get more damage in close rang, 15% to 100%, would be better maybe? i'm not really sure)
For Buccaneers:
I tought on maybe some buff or a passive that active when you transform, and change your octopunch similar to how shade's one was before the seal on BlackMage, where he could punch in large distances and multiple enimes.
And also add somethin to the 5job like: your skills, when charged cost halve the cost of charge when transformed with the 5job skill, would be much more viable for buccs.
For Corsairs:
Maybe make passive so your summons(the ships) could change direction to the boss/mob that you focused on with your egg skill, would let them get some extra damage on it.
Well some classes i don't know what could go(like bishop), since they got already a lot of changes that "complete" the class
Well maybe with new skills they could add a quest so you could get a new slot for 5job skills, like you can get one in 215, 230 and 245(or just 230 since the new map will problably be 230+), a quest where you would farm some stuff(mob/drops) and maybe even afk for some time.
Afterwise, there are some other opinions should considered:
If anyone remembers the Warring States Manifesto skill you get from Sengoku High, I want to see that skill on a Hayato without the cooldown. Reminds me of Band of Thieves. My Hayato would be complete, then I wouldn't have to whine about nexon killing my Chief Bandit/Shadower.
Well NL already have a double throw, triple throw, quadruple throw, and with hyper skills a quintuple throw. And since we know how much Nexon loves the word "Sex" in their game, the next obvious step is to skip it and just give NL Septuple throw, which would also be affected by the hyper skill granting an extra star, for an informal Octople throw.
Only logical move by Nexon really.
I'd like to see that awesome Zero skill that was never released that had alpha and beta making a giant tornado.
So what so you guys think, what skills could be added to your class(including passives)?