Posted on November 12, 2016
MapleStory 2: West Version Will Be Launched Soon
Nexon shared on its Web site the opening for the vacancy of 'Product Manager' for MapleStory 2 for the El Segundo office in California. Generally when game producers open job openings, it is an important indication that a new title will be produced or will also be developed elsewhere to facilitate their launch in the region. Does it means the western release is coming?
As the sequel to the widely popular MapleStory, Maplestory 2 takes place in the same game world, but with plenty of added features and a whole new dimension. MapleStory 2 was released in South Korea on July 7th, 2015. The game is doing fine in South Korea while it's one of the anticipated new MMOs in China (published by Tencent Games).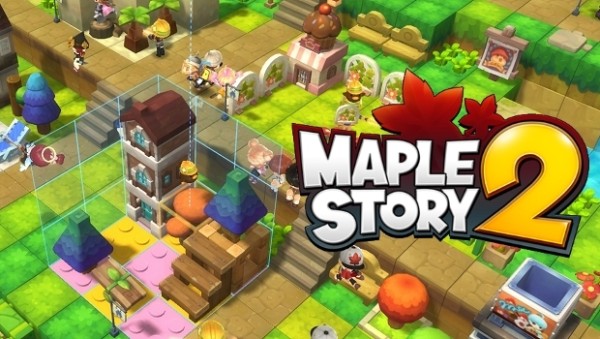 Nexon posted a job opening for a "Production Manager – MapleStory 2" for the company's office in El Segunda, California. This is the first bit of news we've seen that leads us to believe that MapleStory 2 may finally be coming to the West. The game never reached blockbuster status in South Korea and has been missing in recent Nexon investor presentations, but seeing this job posting means the company is working towards releasing the game in the West.
The job description states that the future Project Manager will be "responsible for the tactical publishing and live cycle of one or more game titles for Nexon America. This role ensures that the assigned game(s) are delivered on time and within budget." This is the first step towards the release of MapleStory 2 in the West and it will take some time until we will get some details about the game's release schedule.
There's no word on a release date just yet though. All we know is that Nexon is looking to hire a production manager for the game in their SoCal office. Nexon hasn't even made a formal announcement about this, so the Western launch could still be many months or even a year away.
As gamers who has played the original MapleStory, this news is quite exciting. MapleStory 2 was missing from Nexon's GSTAR 2016 lineup and wasn't there last year either. MapleStory 2 has not yet become popular in South Korea as its predecessor and by the latest news, the title is losing investors. So seeing the game finally coming to the West is definitely a surprise.
With this opening of the vacancy in Nexon International, everything leads to believe that the game will come to the West in a not so close future.